Introducing the MAKO robot
from Stryker, a semi-automated robotic arm that helps improve the accuracy of joint replacement surgeries. We have conducted 3000+ surgeries (total knee replacement, partial knee replacement, and total hip replacement), so far with resounding success.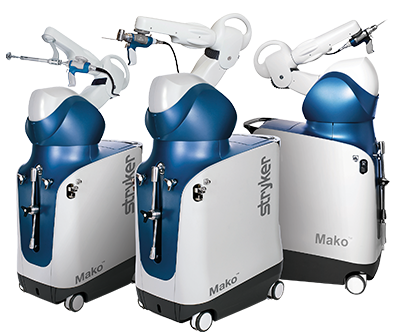 The only Robot that performs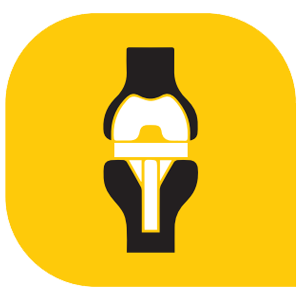 Total Knee
Replacement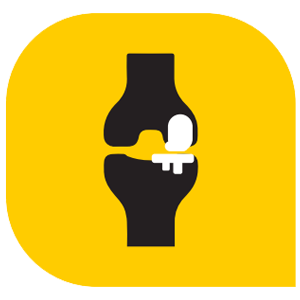 Partial Knee
Replacement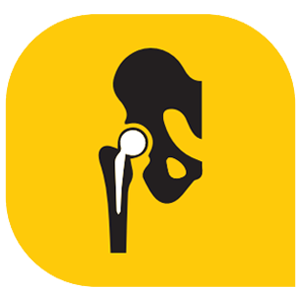 Total Hip
Replacement

Less Invasive
Mako Robot is designed to minimize the margin of error as it ensures 100% micro-precision cuts. This surgery minimizes soft tissue impact resulting in positive functional outcomes.

Faster recovery
Mako Robotic surgery is superior to traditional surgery as it ensures lowered blood loss and tissue damage, hence speedy recovery unlike the traditional surgery, that disturbs muscle and tendons and can even leave a longer scar.

Less pain
Mako Robot ensures accurate implant sizing and less post-operative pain. By opting for this surgery, you can walk on the day of surgery under your doctor's supervision.

100% accuracy
With the help of the preoperative CT scan, the patient's own 3D model is used to plan the surgery beforehand and execution is done with the help of the robotic arm for 100% accuracy.
Why MAKO?
Mako is the most advanced robot used in replacement
Only FDA approved robotic system for TKR, PKR & THR.
Only system with a robotic arm where multiple surgical tools can be attached.
Only robot with CT based haptic guidance technology.